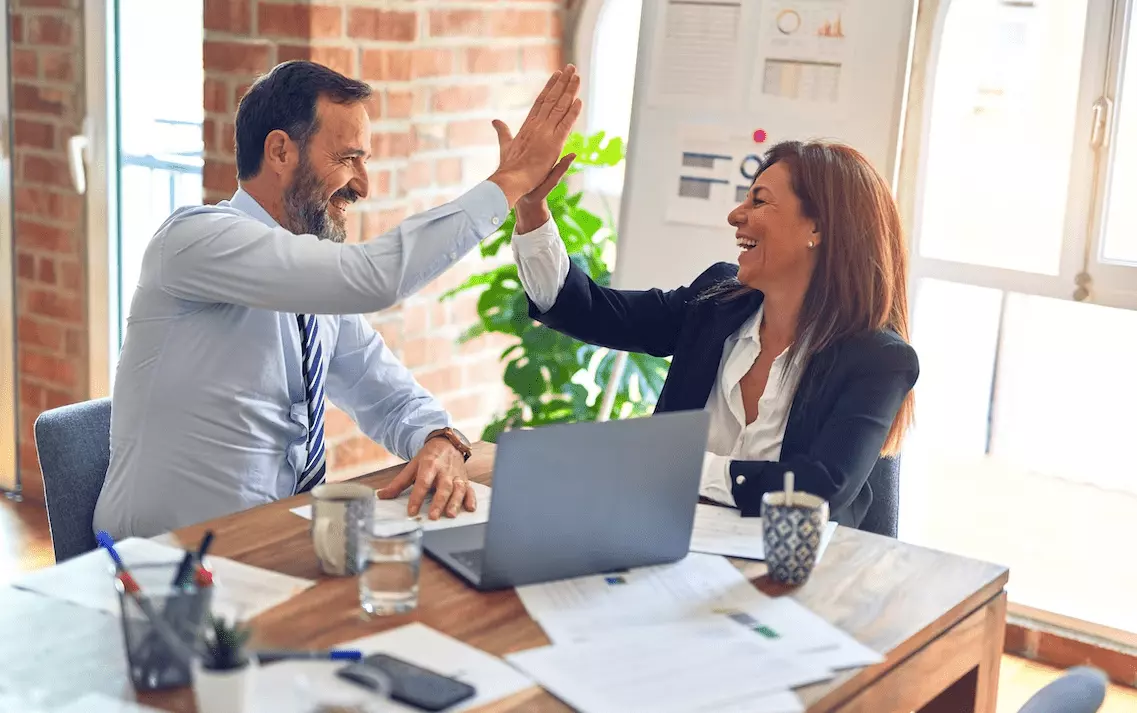 The hiring sector has radically changed over the last few years. The focus is not just on actively seeking and recruiting candidates but also engaging them through a memorable experience.
It is essential because many candidates willingly reject a job offer if they don't get the desired experience. Even a good salary package can't tempt them to stay if they don't hear from you or find the interview process too complicated.
That's why you must offer candidates a remarkable experience during hiring. But how? By ensuring that the recruitment process is not too complicated and not delaying any communication from your end.
An applicant tracking system can make the recruitment process engaging and memorable. This blog will guide you on how an ATS can help you improve the candidate experience and hire qualified candidates faster.
💡 Related Read: How Can ATS Help Recruiters Conduct Collaborative Hiring
Understanding the candidate experience
Candidate experience is how a job seeker feels about the employer and their hiring process after interacting during the recruitment process. Many factors throughout the candidate's journey combine and encompass the candidate's experience, such as:
How does the candidate perceive the employer's communication?
Did they actively respond to candidates and their queries on time?
Did the recruiting team maintain professionalism during the hiring process?
Was the hiring process transparent? Were there any biases or favouritism involved?
For an in-depth understanding of the candidate's experience and its significance, Let's understand the various stages of the candidate's journey:
Awareness: The candidate becomes aware of the job opening through job postings, referrals, or other resources.
Consideration: The candidate researches the company and the job requirements to determine if they are a good fit and if the company aligns with their career goals.
Application: The candidate submits their application, which may include a resume, cover letter, and other documents.
Screening: The employer screens the candidate's application and may conduct phone or video interviews to assess their qualifications and fit for the role.
Interviewing: The candidate participates in one or more interviews with the employer to further assess their qualifications, skills, and cultural fit.
Offer and negotiation: If the employer decides to move forward with the candidate, they will extend a job offer, which both parties may negotiate.
Onboarding: Once the candidate accepts the job offer, they will begin the onboarding process, which includes orientation, training, and integration into the company culture.
💡 Also read: 5 Steps to Win Top-Tier Talent with Good Candidate Experience
To offer a seamless candidate experience throughout the above mentioned stages, you must keep the following things in mind:
Keep communication concise and transparent throughout the recruitment process. Regularly update candidates on their application status. Also, ensure the role and the hiring process are evident in the job descriptions.
Optimise your hiring process with timely responses and minimal delays. If there's a delay due to unavoidable circumstances, ensure you convey it to the candidates.
Treat candidates with respect and professionalism throughout the recruitment process. Promptly respond to candidate inquiries, be polite during interviews, and respectfully convey feedback to unsuccessful candidates.
Showcase your company's culture, values, and unique job perks to stand out among other employers.
Gather regular feedback from clients to identify areas for improvement and optimise the recruitment process for future candidates.
Role of an ATS in improving the candidate experience
While some applicant tracking systems (ATS) scan resumes and screen candidates, they does much more to streamline the hiring process.
Here are a few ways ATS software can improve the candidate experience:
An applicant tracking system (ATS) offers candidates an easy way to apply for a role. The interface is user-friendly, with clear instructions and minimal barriers to entry.
ATS software lets recruiters automatically send personalised notifications to candidates about the status of their applications. This way, they can easily update candidates about the acknowledgement receipt of their application and interview schedule or request further information if necessary thus improving their experience.
An applicant tracking system (ATS) uses AI-powered algorithms to screen and match job applications against the job requirements, skills, and qualifications, resulting in a more efficient and accurate screening process. This way, you can identify qualified candidates faster, reducing time-to-hire and improving the candidate experience.
An ATS offers a consistent and transparent hiring process that ensures fairness and equity for all candidates - ensuring that all candidates are treated equally and fairly.
An ATS can provide employers with real-time feedback on the candidate experience, including information on application drop-offs, the average time spent on each stage of the hiring process, and candidate satisfaction surveys. This way, recruitment can identify areas for improvement and implement changes to enhance the candidate experience.
In short, an applicant tracking system (ATS) can help employers provide a more efficient, consistent, and transparent hiring process, resulting in a better candidate experience and a more positive employer brand.
7 Tips to improve candidate experience using ATS
1. Connect your ATS software to your career site
Candidates don't want to spend much time looking for roles. Hence, you must ensure that you don't make them wait long. The only way to save your time is through intelligent job-to-job recommendations.
For this, you must connect your ATS software with your career site. This way, you can ensure candidates can apply for a role directly after seeing an opening. This way, you can save their time and offer candidates the experience they crave.
2. Use a chatbot for rapid responses
As a recruiter, you may have fixed office hours. However, applicants can apply anytime for the role and expect recruiters to respond to their queries quickly. To meet candidate expectations by rapidly responding to them, you must equip your applicant tracking system with a chatbot.
You can also gather information about jobseekers subtly yet engagingly by integrating a chatbot with your ATS software. This way, you can analyse recruiters' activity and adjust hiring strategies based on performance.
3. Keep your job postings clear and concise
Your job postings are your first point of contact with potential job seekers. If the job postings are unclear or engaging enough, candidates may ignore them, or candidates who're not the right fit may apply for the role.
Your job postings should accurately reflect the role requirements, company culture, and values. Use simple, easy-to-understand language, and avoid jargon or technical terms that may be unfamiliar to candidates.
Also, refrain from lengthy paragraphs, as candidates barely read through them. If possible, supplement your job descriptions with catchy graphics or engaging photos showcasing your company's lifestyle or culture.
4. Use screening questions wisely
Screening questions are a minefield. Ask the right ones, and you can quickly filter out unqualified candidates. However, make them too long, complex, or time-consuming, and you may miss out on even the qualified ones.
So, please ask screening questions carefully. Don't make them too vague or complex. Keep them simple and relevant to the role you're hiring. Also, try limiting the number of screening questions to ensure they don't take away too much of a candidate's time.
5. Keep candidates informed
The last thing a candidate would want is to be in suspense about the status of their application or relentlessly call recruiters to ask whether they're selected or rejected. It is frustrating for them and impossible for you to attend each candidate's call or respond to their email.
You can use an ATS to automate status updates and keep the candidate constantly in the loop throughout the recruitment process. You can save time, reduce anxiety and uncertainty, and support candidates engaged with your company.
Important tips:
Keep communication with candidates personalised.
Address them by their first name and acknowledge their skills, experience, and achievements.
Show empathy when sending them a rejection message.
There's no need to burn bridges. Keep the communication open and promise to inform them if any future roles are available. You can use your ATS to capture this information and use it to customise your contact with candidates.
6. Make the application process mobile-friendly
Most candidates use mobile phones to apply for a role, so you should use an applicant tracking system (ATS) that is optimised for these devices. Also, your application forms should be mobile-friendly so candidates can easily apply.
7. Provide feedback to candidates
The worst thing that can happen to a candidate is to be in suspense about the selection or rejection of their application. It keeps them in the dark and reduces their enthusiasm for the role. Hence, you must provide them feedback even if they do not make it. Thank them for applying and let them know the status of their application. Keep the communication open in case you hire for similar openings in the future.
You can use ATS software to automate feedback emails that thank candidates for applying and let them know the status of their application.
In Conclusion
A good salary package and career growth are essential, but nothing beats the importance of the right candidate experience. It triumphs over everything and paves the way for hiring qualified candidates for your organisation. Hence, your focus should be on offering a great candidate experience.

An applicant tracking system (ATS) helps you offer a great candidate experience to show job seekers you care for the people you're hiring. Also, it can help you show how you would treat them after they become your employees. It can also make you stand out among other recruiters as you would offer them a memorable experience that would stay with them even if they can't make it for the job.
Hopefully, the blog gave you enough ideas for ways to use an applicant tracking system to enhance your candidates' experience. Now, it's time to implement what you have learned practically.
Best of luck!