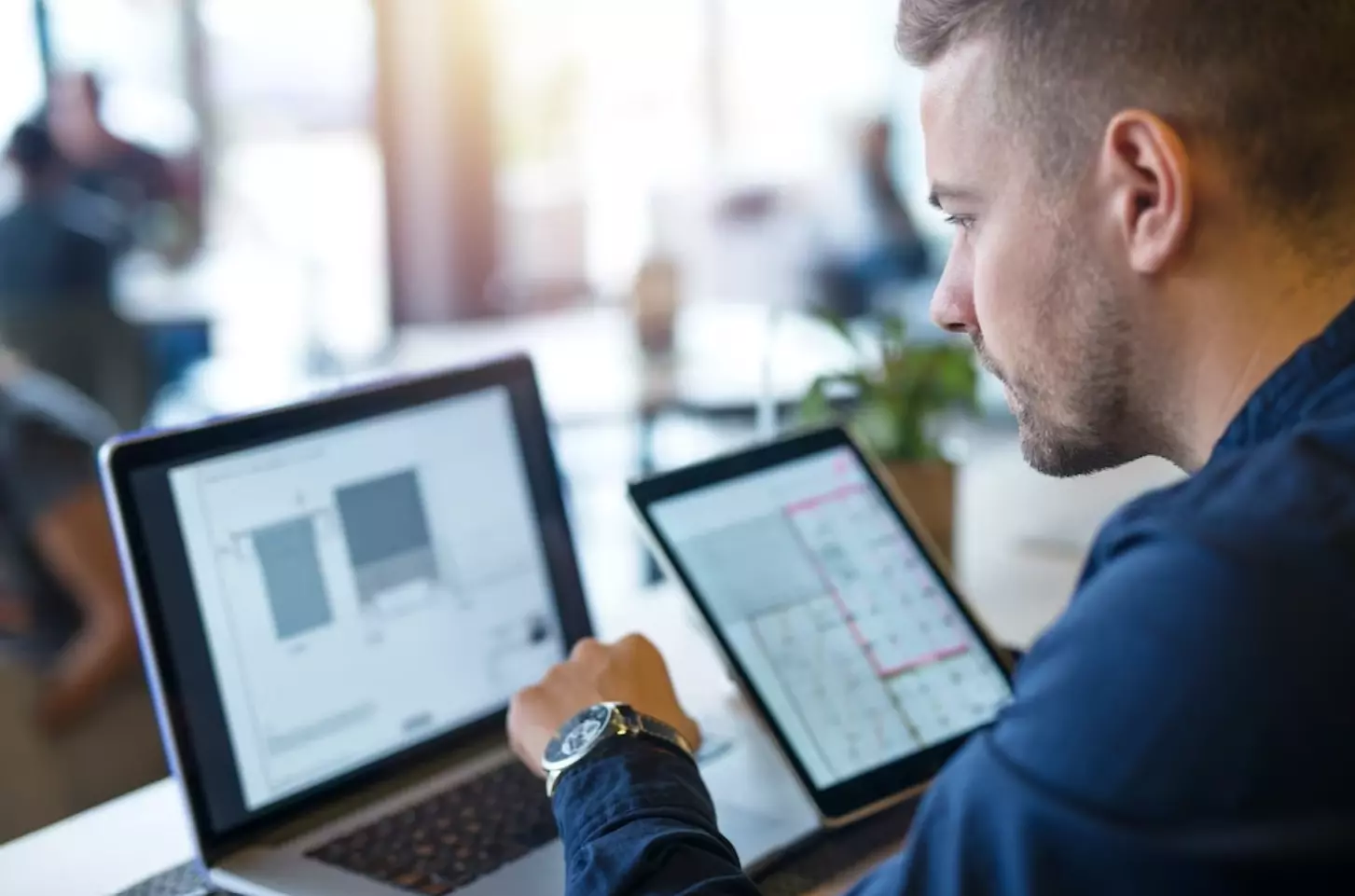 Recruiting is crucial and exceptionally complex - whether you are hiring for the first time or the 1,000th time!
And, when it's about startups like you, there are many responsibilities. You must develop a groundbreaking idea, product strategy, an MVP, find investors, and so on! While all these are important, one thing often becomes a roadblock - "hiring".
Steve Jobs once said: "The secret to my success is that we have gone to exceptional lengths to hire the best people in the world."
Optimistically, this does the groundwork to let you re-engineer your hiring and see how it'll shape your business.
But is it really easier said than done?
68% of recruiting professionals say investing in recruitment technology is the best approach to improve their performance.
If you want to know why so many recruiting professionals favour using HR software, here we've pocketed a handful of benefits of recruitment software to help you picture how your team would benefit.
And, if you are already using recruitment software, consider whether or not you are leveraging these benefits from your existing solution.
The benefits of online recruitment software
Let's have a look at why #RecruitmentSoftware is important!
Significant savings on recruitment metrics
An ATS helps recruiters and businesses work more efficiently, attracting and hiring more applicants quicker while reducing costs. Other than this, there are three crucial metrics that you can use the applicant tracking system to reduce:
Time to hire
Time-to-hire is the complete life cycle of hiring a candidate to accept the job offer.
Time to fill
Time-to-Fill is the time taken from posting a job requisition to sending an offer letter, all minimised.
Cost per hire
Cost-per-hire is the total costs related to the process of hiring new candidates.
Brace your candidate profile
Recruitment strategies to hire top talent are complete with building and maintaining a candidate pipeline. Thankfully, recruitment software does the legwork for you - all candidates are kept in one place with updated profiles.
And, when new job roles open up, recruiters can easily search the database for skills and qualifications to find potential candidates who, in the past, have already shown interest in being part of your company.
Make an engaging candidate experience
An ATS can help you outline a candidate experience that reflects your business values and cultures, attracting a range of talented candidates. With reliable and easy-to-use hiring software, your team has access to multiple job postings, automated interview scheduling, and constant communication with candidates.
So, to create a seamless, efficient and interactive candidate experience, look for the features like:
Automatic interview scheduling
Applications via video or text message
Multilingual applications
Enhanced communication
There's no doubt constant communication throughout the hiring process helps in nurturing a positive impression of your company even if they are not selected for the job posting.
Here recruitment software comes into the picture, offering hiring managers a centralised dashboard with complete transparency. Furthermore, recruiters can use this platform to provide candidates with their updated status.
Here we've gathered the challenges and proven ways to overcome them easily.
Startups hiring challenges and solutions to resolve them
While we have stepped into 2023, one thing that remains the same is the challenges faced in filling open positions with the best talent. Though many recruiting organisations use HCM solutions to attract and hire top talent, challenges still feel unaddressed.
Don't worry; tools like ATS are a piece of recruitment software which has transformed the conventional way of hiring in the modern economy. Let's examine how and what it brings to your business.
Challenge 1: Vying with sharks to hire talent
Startups often face the challenge of vying with more established names in the hierarchy, especially when it's all about hiring the best talent. After all, with so many employers recruiting, it's never been more challenging to attract top talent quicker than your competitors.
"De facto, according to Monster's Future of Work survey, 14% of all recruiters showed challenges differentiating and describing the value of working for the organisation they are recruiting".
Solution
That's where an EVP (Employee Value Proposition) comes into the picture. Furthermore, this is the most important thing a startup can do to hire the best talent in the new present and flexible environment. Furthermore, consider offering a more personal and intimate working environment, which can be an added feather in the hat.
Focusing on these USPs (unique selling points) makes it much easier to level the playing field and engage with top talent from more prominent companies.
Challenge 2: Candidates look for a brand
There's no doubt, in today's hiring space, "brand is the key".
A bigger segment of 75% of job lookers consider an employer's brand before deciding whether to apply for an opening. Similarly, merely 33% of job seekers readily apply for a position within an organisation that they are unfamiliar with.
Deep down, this means marketing your organisation's culture, ethics, values, and presence is essential. Also, it means checking whether this organisation is a good fit to work, considering employee reviews and experiences, including diversity, flexibility, inclusions and training.
Solution
This starts by nurturing top-performing talent and providing clear career progression to cement your presence as a top-tier employer. All this can be achieved through your automated recruiting solution.
An automated hiring solution that helps portray your business brand relevance.
It also allows prospects to understand your company by promoting events as part of the candidate experience to expand job awareness while offering comprehensive follow-up using integrated candidate relationship management (CRM) tools and long-term event metrics to scale success.
Challenge 3: Fragmented and bad candidate experiences leading to bad results
Almost every candidate has experienced a flawed hiring process at some point. Though numerous potential reasons exist for these negative experiences, complex and fragmented application processes only result in annoyance.
Research shows that more than 75% of respondents prefer a one-click application to a lengthy one, and one in five applicants don't complete the process if it takes over 20 minutes.
Besides, the bad candidate experience has a "ripple effect". The discontented candidates take their experiences and reviews to sites, and social media handles, the content of which can influence other potential candidates. 56% of respondents say they would daunt others from applying because of bad hiring practices.
💡 Tip: Organisations that effectively deliver on their EVP minimise the annual employee turnover rate by 70% and maximise new hires by 30%.

Solution
Use a recruitment solution that works to create a candidate profile as the candidate builds rapport with the employer without any extra effort to create an account. Also, you can leverage an automated hiring solution's digital assistant to improve the candidate experience and craft more user-friendly job interview and scheduling processes.
Challenge 4: Bootstrapped fiscal estimate
Often, a startup needs help to justify the recruitment costs of a hiring company. After all, there is a bootstrapped financial plan, and every dollar spent counts. In addition, hiring needs can change unexpectedly with time, and failing to invest in the right people can be in the long run.
Solution:
To overcome the fiscal estimate concern, investing in automated HR software is recommended. This will help your business find the right candidates with the proper skill set, like AI-powered recommendations that refer the right candidate to the specific role and pre-screening questionnaires to understand candidates beyond their application.
Challenge 5: Inefficient hiring process slip-ups
Recruiting for an open position can take a long time - sometimes even months. With countless interviews to align, the process from vetting the right candidate to onboarding can be arduous.
Though some of the reasons causing the delay differ from the recruiter's responsibility, these drawn-out processes can result in your business missing out on a good candidate. After all, the best candidates receive multiple opportunities quickly. So, any loopholes in the hiring process can make you lose potential top picks when a competing offer arrives faster.
Solution:
While many factors can slow down a recruitment process, your HR software should not be one of them. Features like automated interview scheduling, dedicated interview coordination, and shared interview calendars are a few areas that can help you streamline the complete hiring process.
Challenge 6: A simple-to-understand job description
Job descriptions have been a buzzword since the inception of jobs.
However, the importance of job description from a bigger picture is still under the shadow. HR and recruiters put off writing or updating job descriptions because they have heaps of other crucial tasks.
A great job description might significantly impact the workplace more than you can think!

Solution:
In today's space, where ChatGPT is transforming the recruitment process, writing a simple, understandable, yet attractive job description with the right skills, unique context, and job facts is a thing to ace.
After all, the quality of what you put into the chat window will determine what you get.
But don't worry! Here's the solution worth trying to create job descriptions with a more specific context, candidate requirements and unique job facts in a blink of an eye.
Are you using recruitment software to attract and engage the right candidates?
Before you inch ahead and buy your recruitment software, be aware that there are different types of recruitment software. Probably, you would have done homework, read reviews and recommendations, but that doesn't mean it will achieve what you are looking for your business.
Probably, you might pay more than what's needed. Or you miss out on a game-changing software just because you are unaware it exists, and think there is just one kind of software.
Read on to learn about different types of recruiting software that will help you create a successful recruitment strategy in 2023.
Different types of online recruitment software
Let's have a look at different types of recruitment software with vastly different purposes.
Social media aggregator
Social media aggregators are types of hiring software that searches social media platforms for potential candidates. This software identifies and collects people with the skills, job titles, education and location you seek so everything goes seamlessly.
Social media aggregator software is an ideal choice if your objective is to enhance your sourcing efforts, including finding passive candidates. You can use it in addition to other recruiting software also.
Recruitment CRMs
The candidate relationship management system is the same as a resume spider to find candidates that have applied to your company.
To be precise, it's a database that stores candidate information and helps you with the following:
Nurture relationships with past and current candidates
Find past and present candidates
Uphold candidate experience
Improve recruitment metrics
Save time
ATS (Applicant Tracking Software)
Alike a recruitment CRM, ATS also manages candidate relationships, but the difference is that it focuses on acquiring new talent and streamlining the hiring process.
An ATS helps you:
Create a career portal
Post jobs on multiple job boards
Accepts resumes
Keep candidates constantly updated throughout the process
Interview scheduling
Resume spiders
Resume spiders are another sourcing tool that searches the web for resumes saving you time. Some resume spiders search job sites like Indeed, whereas others search job sites, personal websites, present candidate databases, and much more.
Though their objective is the same as social media aggregators, it goes far beyond it in a very different way.
Social media aggregator focuses on social media accounts. But resume spiders focus only on resumes, be it a personal website or social platform.
All in all, recruitment software can help you save time and money on the hiring process.
But, there's a catch, that you should have an understanding of!
How does recruiting software work?
Recruitment software, as termed, is software that manages anything to everything in the hiring stages. In layman's terms, an all-encompassing solution crafted to:
Source candidates for your talent pipeline.
Attract and engage top talent to complete a job application with interesting language in the job description.
Nurture talent by offering a great candidate experience so the candidate doesn't lose interest in your company's future recruitment process.
Choose the ideal candidates for the job opening.
Notably, the recruitment platform automates many time-consuming and tedious hiring tasks like candidate screening, background checks, applicant tracking, interview scheduling, and many more to go.
It's fairly said, less paper, fewer phone calls, enhanced candidate relationship management, and zero chaos.
After all, you are not just hiring people, but are sowing seeds on your success.
Key features a recruitment software must-have
Here we've pocketed features that will help you and recruiters spot the best suitable talent for job posting and also help to manage the talent.
Feature 1: Find and engage the talent
76% of recruiting staff stated that their biggest challenge is identifying and attracting top-performing talent. Here are features to help you address one of the biggest hiring challenges.
Social media recruiting
Free and job board posting
Boolean search and semantic searchability
Organising applicants in the different talent pool
Video screening and assessment to pre-screen the candidate
Feature 2: Constant engagement with candidates
A handful of crucial features help you engage with candidates and grab applications.
Mobile-friendly career page
Chatbots to attract top talent from social platforms and other websites
Candidate onboarding
Mass emailing
Feature 3: Analytics and reporting
These are the features which will help you keep your business on track and simultaneously measure the recruitment metrics, like:
Cost-per-hire
Time-to-hire
Source of application
GDPR compliance
Scheduled reports
Any business or organisation can easily and effectively manage the hiring process with the help of recruitment software for small businesses eclipsing these features.
But, with so many choices available in the market, how do you know which recruiting software is right for your business?
How to choose the right recruitment software?
Keep in mind these 4 tips when choosing which hiring software is right for you.
Recruitment tip 1: Write your challenges you're trying to solve with the software.
Start by outlining the specific recruiting challenges you're trying to solve.
And, if you have numerous problems you're trying to solve, it's advisable to start with the most prominent hiring pain point first.
For instance, your biggest recruiting challenge is spending too much time screening unqualified resumes. To address this, the recruitment software you choose should provide a resume parsing feature along with helping you to replicate the decision.
Recruitment tip 2: Check the software jells with your present tools
Before choosing any hiring software, check whether it has an integrated recruiting stack.
In simpler terms, an integrated recruiting stack is a feature in the software that efficiently addresses a specific recruitment challenge and integrates easily with other tools. For example, an interview scheduling software that addresses the pain point of manually screening resumes that can jell with your applicant tracking system.
Despite johnny-come-lately, the latest recruitment solutions understand your need for quick and easy integration to "play nice" with each other.
Clearly defining that you can use these new recruiting solutions with minimal IT assistance.
Recruitment tip 3: Connect software's ROI with business-related result
Today, recruiting teams have started linking their KPIs to business-related outcomes, making recruiting more strategic.
So, if the recruitment software you're interested in purchasing can reduce your time-to-hire, and you can relate the reduced time-to-hire with your business outcome (like increased revenue), you'll easily see the return on investment of the solution and make a quick buy-in.
"Quest for a product that you can try with no-strings attached". - (Chris)
Recruitment tip 4: Choose software that makes your job easy, not complex.
Software is an excellent tool as long as it streamlines, optimises or makes your job easier in a meaningful way.
Recruitment experts recommend trying software by actually using it for your industry-oriented needs rather than just relying on a demo and case studies.
HR favourite pick:
To accomplish recruiting goals, find a tool with built-in sort-and-filter capabilities to help you find the right candidate more quicker. Concisely, the best recruiting software will brace features like:
Candidate relationship management
Email automation
Multiple job posting
In-app messaging
Skill testing
Besides, ensure your potential recruitment tool has some reporting and analytics functions to help access if your hiring is improving. Plus, see how intuitive the reports are and whether you need additional support to clutch all the data from your sources.
Now, you may ask yourself whether recruitment software is too expensive for businesses like yours?
If yes, it can prevent you from achieving a better business with fewer headaches. But, mostly, the best recruitment software benefits outweigh the costs. Some recruiting software, like GoHire, is even free!
Let's see how much money you will save and gain by using recruiting software.
How much does recruitment software cost?
Provided the category's breadth, recruiting software prices vary.
In a nutshell, the cost of recruitment software depends on numerous factors, like:
How many people will use the tool
What are your industry-specific needs
The size of your organisation
Often, recruitment tools use one of the following cost structures:
Pay-per-user is a cost structure that will charge you monthly or once based on the number of hiring professionals using the software. These types of software are typically priced between $49 - $99 per user per month or $249 - <$999 one-time fee per user.
This cost structure charges only when you successfully hire a resource. However, this costing model is less common but works wonders for businesses that hire seasonally and don't want to pay on a monthly basis. This tool cost varies between $199 - $ 499 per hire.
In this price model, you will be charged based on the entire size of your workforce.
Precisely, the pay-per–employee model is a perfect choice for bigger organisations where users accessing the tool may be employees outside the hiring team. Often, the price varies from $4 - $8 per employee per month but may minimise with increased employees.
💡 Tip: While pricing out different software choices, look for any hidden fees related with set up.
There are a handful of vendors that offer free trials, so the prudent approach is to try a tool and make sure it has all the features you need before making a purchase.
Here are some prominent and well-known tools to get you started.
Top 5 Recruitment software tools that speed up your day
Here, we've pocketed top recruitment tools, which by no means is exhaustive, nor every tool mentioned is the right fit for every business. However, these are the top-rated and prominent recruiting software available.
| | | | | | |
| --- | --- | --- | --- | --- | --- |
| Features | GoHire | orangeHRM | HRnest | Sentrifugo | Bullhorn |
| Job Description Generator | ✔️ | ❌ | ❌ | ❌ | ❌ |
| Candidate management | ✔️ | ❌ | ❌ | ❌ | ✔️ |
| Resume parsing | ✔️ | ✔️ | ✔️ | ❌ | ✔️ |
| Third-Party Integrations | ✔️ | ✔️ | ✔️ | ✔️ | ✔️ |
| Social media recruiting | ✔️ | ❌ | ❌ | ❌ | ✔️ |
GoHire
Location: United Kingdom
Team size: 2-50
Established: 2018
"GoHire" epitomises a simple and easy-to-hire top talent process.
GoHire's a top choice among the best recruitment software UK works to empower, not overpower, thriving businesses to attract and engage the top talent efficiently and at a lower cost. Its bespoke features help startups and mid-size companies streamline the hiring process with an easy-to-use approach.
Its features vary from employer branding, multiple job postings, interview scheduling, and job description generator to an applicant tracking system - GoHire is a one-stop solution to everything you need.
In layman's terms, GoHire is a fuss-free software that works.
Orange HRM
Location: USA and Europe
Team size: 50+
Established: 2005
Incepted in 2005, OrangeHRM is among the most popular open-source HR systems. It is available in two other versions - professional and enterprise.
The free and open-source version is available to use. It consists of performance management, employee directory, expense management, leave management, compliance management, recruiting, time and attendance management, and many other document management functionalities.
HRnest
Location: Poland
Team size: 2-10
Established: 2013
HRnest is an instinctive software dedicated to supporting the day-to-day work of HR departments.
This platform offers employees an approach to turn in their holiday approvals quickly. Next, as an employer, you will be able to track the working time and leave records and build various timetables for the use of the entire organisation.
Furthermore, HRnest helps manage employees' personal files through bulk action, email notifications, a handy calendar, and automated reporting.
Sentrifugo
Location: United States
Team size: 10+
Established: 2010
Sentrifugo is an excellent option with exceptional features and an intuitive interface.
It is a good choice if your business needs to pursue the open-source route, but this human resource management software is more clearly aimed at small-to-medium-sized businesses. In addition, it's free, except for the fact that it's open-source; you have to maintain your own servers.
That being said, the Sentrifugo software is easy to integrate and exceptionally customisable.
Bullhorn
Location: United States
Team size: 20-49
Established: 1999
Bullhorn's solution mixes an applicant tracking system and CRM (Candidate Relationship Management) software in one intuitive interface.
This recruiting software is well-known for its add-on features and integrations with Gmail and outlook, making managing communication with many candidates much easier. Furthermore, the Bullhorn platform catalogues candidate profiles, communicate with candidates and clients, interview schedules, status and feedback reports, opens search projects, etc.
You already know this. We know that. But, just as a quick recap…
"Don't overreact to every swing of the pendulum"
Beyond the shadow of a doubt…
Investing in recruitment software not only speeds up hiring and enhances the candidate experience but maintains a structured approach and improved communication between stakeholders involved in recruitment.
And, a recruitment tool that achieves more in less time and saves your time today is a worth-the-hype trying. But you have gotten here through your hard work and decisions, so when it's all about recruiting, choose the one that makes the most sense to you and your team.
Happy hiring!
What is a recruitment software?
Recruitment software offers a digital approach with a complete system that helps hiring managers and human resources professionals manage the employee lifecycle from sourcing and analysing to onboarding — identifying and engaging top talent great candidates to onboarding new employees.
What software do recruiters use?
Recruiters usually use an ATS (applicant tracking system) as the core piece of recruiting software. Therefore, ATS software is a must-have for any organisation that is hiring. It collects and tracks applicants as they apply to your job listings.
Why use recruitment software?
Recruiting software streamlines and simplifies the hiring process, lessens the workload for recruiters and HR departments and saves on administrative costs and other tedious, repetitive tasks in the long run. These are just a few crucial benefits of using technology in recruitment and selection.
How to recruit software developers?
The best ways to fill your hiring pipeline when looking for software developers are through personal networks, job boards, and social media. You can also look on different portals to:
Check out Quora contributors.
Look through public Slack channels.
Ask your network for referrals.
Organise developer meetups.
Engage on social media.
Search for developers on GitHub.
Browse through Stack Overflow.
Look around on Reddit.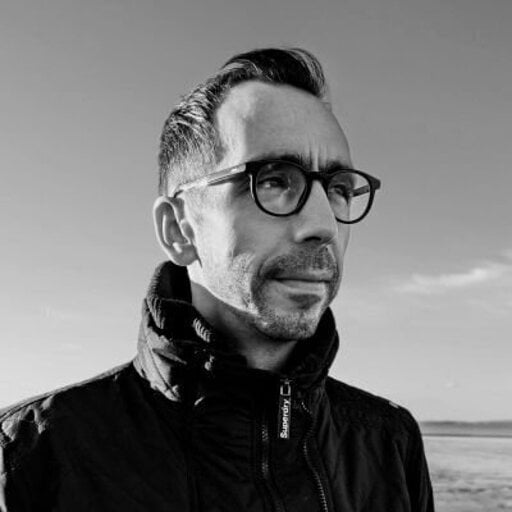 By James Yorke
31 Mar 2023 · 12 min read
As the Digital Marketing Manager at GoHire, I steer the company's online presence, constantly trying to push the company forward and exploring the latest trends in digital marketing. When I'm not working on GoHire's marketing campaigns, I embrace the challenge of running in the rain, take my loyal Doberman dog out for walks, and passionately support Tottenham Hotspur F.C. through the many highs and lows!