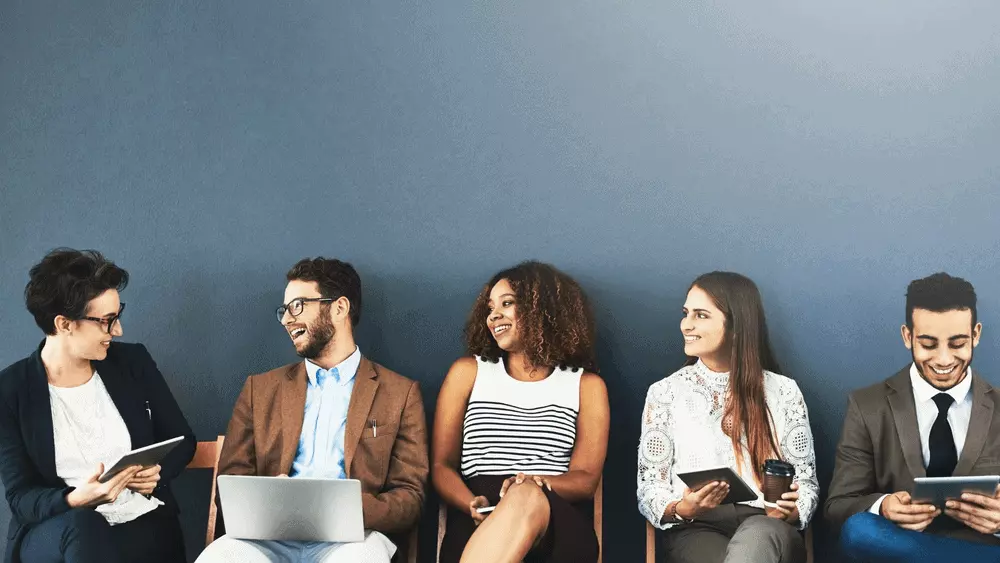 On average, one out of 72 sourced candidates gets hired. However, one out of 152 outside applicants receives an offer letter from the company.
Candidate sourcing is the first step to building a solid team for your company or start-up business. It starts with locating, attracting, and engaging a diverse pool of top talent for different job roles.
Getting the right fit can add significant value to your company's development. On the other hand, onboarding the wrong candidate can lower expectations and increase the chances of less productivity and retention rate.
When you enter an online job marketplace, you should come out well-prepared with recruitment strategies and creative ways to source candidates for required job roles. With this, you can build a strong employer brand to promote your company's values, culture, and employee benefits.
Read this article to know how to source candidates as a recruiter or recruiting agency and discover the best tips to streamline your hiring process as per the demand of the role:
Identifying your talent needs
According to recent studies, 97 million new jobs will be created by 2023, giving a significant opportunity to many job seekers. Leaders have gained a progressive edge in delivering lifelong learning opportunities to improvise an organisation's goal to determine, engage, hire, and retain their employees.
Analysing the job description and requirements
A job description is the first impression of your company's employer brand on the candidates. Why not make it ever-lasting and productive in the real sense?

Write what candidates want to hear from the employer's side. A well-written job ad increases the percentage of candidates' engagement and encourages them to send you their CVs/resumes.
Nail the job requirement in a catchy way and structure it well, highlighting the critical tasks, academic qualifications, and work experience.
Determining the ideal candidate persona
Start identifying the top skills, qualifications, and work experience of potential candidates who can fit the job role within the company. Look for those who come well-prepared to lead the team with management skills, communication, problem-solving, and leadership qualities.
Identifying potential candidate pools and sources
Start building a talent pool of passive candidates, including their contact information, current employment status, notice period, and interest in job roles and promotions. Record the quality candidates who have submitted CVs/resumes for previous positions or met you at job fairs. Be proactive in contacting them.
How to develop a candidate sourcing strategy
When you start with your company's recruitment, you should plan how you attract and engage top candidates. Outlining sourcing strategy recruitment can help you build a talent pipeline and reduce your time and cost to hire the right fit.
Utilising job boards and career sites
The top recruitment channels preferred to look for new jobs are online job boards (60%), professional social networks (56%), and word of mouth (50%), according to LinkedIn.
Job boards offer a platform to post your requirements and display job advertisements. Discover popular job boards in the UK, and the best free career sites for their pricing structure, offerings, reviews, and ratings of users. Moreover, explore how to source candidates for free on these platforms.
Posting on job boards
Listing job requirements on top-rated job boards can help you reach a broad audience of job seekers, making filling positions in your company quicker. You can also strategise the recruitment goals by optimising the best use of online job boards.
Searching resumes on job boards
Job boards like Indeed, SimplyHired, CareerBuilder, and Jora offer recruiters a fantastic opportunity to collect a massive database of candidates' portfolios. Post your job ad and increase your vacancy's visibility to the target audience.
Optimising job postings for search engines
Add top keywords like "hiring alert", "immediate joiners", "internship", "training", etc., in your job description to gain the attention of job seekers. Optimising job ads the way candidates search can increase chances of getting discovered on the search engines of different job boards, career sites, and channels.
Leveraging social media
According to database studies, in 2023, there will be 4.76 billion social media users worldwide. The last year has added 137 million new users on different channels like Twitter, Facebook, Instagram, and LinkedIn.
Social media is the most reachable platform all over the world. No one is untouchable with its use and discoverability. Post your job on social media channels to reach out to job seekers like freshers, experienced remote workers, full-time employees, and consultants on Facebook, LinkedIn, Twitter, and Instagram.
Building and promoting your employer's brand
Promote your company's work culture, values, and mission on social media platforms and showcase the adaptability and flexibility your organisation offers employers. Post your hiring requirement and engage your employees for reposting activities and referrals.
Posting job openings on social media platforms
LinkedIn is a popular employment and professional networking channel, connecting a wide pool of candidates worldwide. Discover how to source candidates on LinkedIn for free by posting the job requirement and targeting the right audience for the job role. You can customise your criteria with your target location in first, second, and third-tier connections.
Engaging with potential candidates through social media
Knowing how to source candidates on LinkedIn, Facebook, and Instagram can help you reach out to potential candidates and build a passive talent pipeline to meet future hiring needs. List the job posts on LinkedIn by adding a call-to-action response like email and contact number so that candidates can easily apply for the job post and find an easy way to contact you.
Networking and referrals
86% of businesses with structured referral programs have experienced revenue growth within two years.
Form new connections with job seekers by attending career networking conferences, college networking events, and placement drives. It will create many sourcing opportunities for your company and job seekers, thus making it easier to know about how to source candidates without job portals.
Reaching out to industry professionals and organisations
Educational institutions and training centers have interns who are trained in specific domains. You can approach them to discuss your company's hiring needs. Get the database of freshers and experienced candidates to contact them for different job roles.
Encouraging employee referrals
Employee referrals can reduce your time to hire and increase the retention rate. Create referral programs for your company and announce them on recruitment channels or social media networks. Give referral bonuses in terms of monetary and non-monetary benefits like gifts, vocational, free time prizes, and financial rewards.
Hosting and attending networking events
Nowadays, many recruitment companies conduct job fairs and events to hire candidates for training programs. Broadcast the benefits of joining your company and discuss future-oriented development goals. It will help you tailor your requirements and approach for conversation with job seekers.
Using recruitment agencies and headhunters
55% of those who continuously recruit throughout the year say this reduces their time to hire, and 42% say it reduces cost per hire.
Nowadays, many organisations pass their job requirements to recruitment agencies and headhunters, actively hiring candidates for small to large industries.
Identifying and selecting recruitment agencies
Look for recruitment companies specialised in the hiring process. Research their ratings and reviews and the time required to close job positions. You can also check reference links for trials offered by many companies.
Communicating effectively with recruitment agencies
Be interactive when it comes to connecting with recruitment companies for hiring needs. Discuss your requirements, priorities, time, and cost of their recruitment offerings. Some recruitment agencies charge fees from companies while others charge from employees.
Monitoring and evaluating the performance of recruitment agencies
Explore job boards where job roles have been published and keep track of audience reach, number of applicants, conversion rate, and time consumed in closing a position. Social media recruitment channels also provide analytics to give you an insight into the responses achieved on the job post.
Effective candidate outreach and engagement
In today's competitive job market, you must think out of the box to catch the attention of top talent. You can keep the candidates engaged by leveraging modern strategies such as networking events, personalised messages, and social media channels.
Crafting a compelling job description and pitch
72% of hiring managers say that they provide clear job descriptions, while only 36% of candidates say the same.
Making the job description catchy can gain the attention of job seekers. Be clear about the job role skills and pay.
Highlighting the company culture and values
Every candidate wants to create a balance between a job and family time. Mention your company's values and flexible work approach. List the employee benefits of working from home, personal time off, and other perks.
Outlining the job responsibilities and requirements
Write creatively and precisely about your company's job requirements. List every point of required skills, experience, and academic qualifications.
Emphasising the benefits and perks of the position
Applicants give an immediate response to job listings where the employers have highlighted the benefits and list out the benefits of joining intern, remote, and full-time positions.
Personalising the outreach and communication
Nothing works better than reaching the candidates by sending personalised messages, emails, or phone calls. Determine all channels to connect with the candidates and keep it on your checklist to give them a reminder call, message, or email.
Addressing candidates by name
Applicants, when called by their name, feel special, and it also signifies your approach to dealing with them in the future. Pronounce their name correctly during the first call.
Mentioning common interests and experiences
Be personalised when discussing areas of interest like sports, movies, hobbies, etc. Share the experience if you can relate, as it helps you connect strongly with job seekers.
Showing enthusiasm and interest in the candidate
If you are already in the loop with the potential candidates, then be prompt to give them a response regarding feedback, the next interview round joining date, offer letter, special offers, benefits, and future vision. Never leave the communication thread open for long, as it makes them seek other job opportunities.

Following up and maintaining contact
Among HR professionals who claim difficulty retaining older workers, 47% cite work location inflexibility as the biggest challenge, followed by career inflexibility (45%) and work hours inflexibility (44%).
Building a talent pool can reduce stress when you've been actively working on long-term hiring goals. Create a network of active and passive candidates and plan your day to take regular follow-ups with communication channels like email, phone calls, or messages.
Promptly responding to inquiries and applications
Every candidate wants to hear back, and when you give immediate responses, the chances of getting them hired are higher than with late responses. Download job board apps and turn on notifications to get your attention and immediately respond to queries and concerns.
Regularly updating candidates on the hiring process
Updates are critical to your recruitment process. If the candidates have already qualified for the first interview round, always be present to update them about the result through phone calls or email and plan their second interview round as per their flexibility. Be ready with response email templates and fill in the details to share their feedback instantly.
Maintaining contact with promising candidates for future opportunities
In hiring, preferences keep on changing. If you have come across potential candidates and don't have openings for their job roles, you can consider them for future hiring needs. Keep in touch via messages, calls, or emails.
Conclusion
The best candidates are always in demand, and sourcing them is a challenging part of the recruitment process. However, a strategic approach to attracting top talent can align your hiring objectives in the best possible way. When the competition is at its peak, you should come up with your precise requirement to fill your pipeline with quality candidates who can help your company's progress.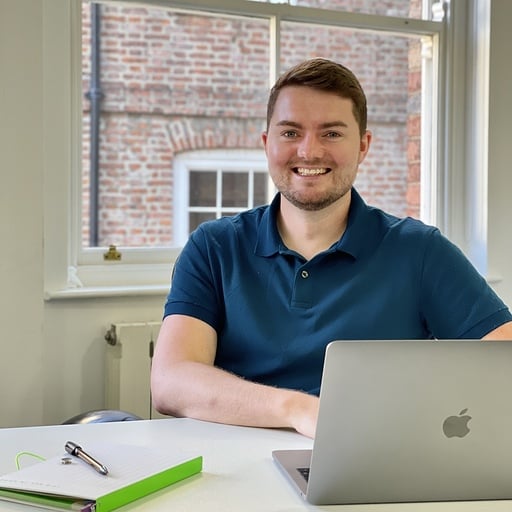 By Owen Hollins
12 Mar 2023 · 7 min read
I am the Growth Manager at GoHire and will be the person you speak to on demos of our hiring platform. When not doing this, I am passionate about cricket, cheering on my beloved Newcastle F.C. in the stands, and taking my trusty labrador for power walks!