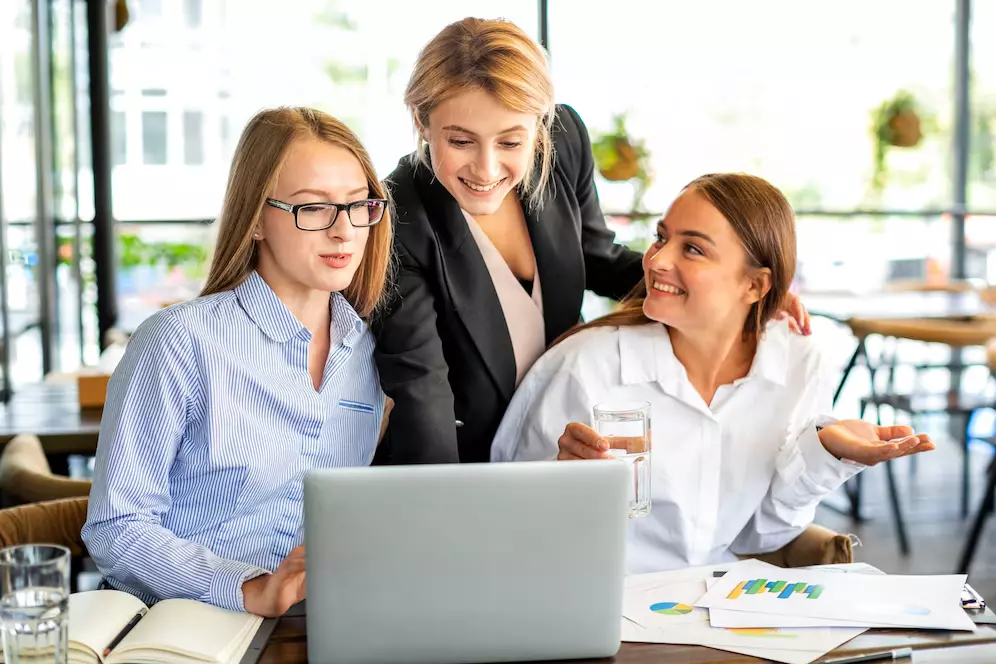 Did you know that as many as 89% of companies are already hiring virtually?
But –
Only 19% of them claim the online recruitment process is better than in-person.
There are numerous reasons for that, of course. Most concern the roadblocks to virtual hiring that pop up in front of recruiters.
They can become a huge slap in the face if you go into it unprepared. That's why we've made this guide to help you overcome the hardest challenges of online recruiting.
In this article, you'll find the most useful tips on bringing remote talent on board without a single drop of sweat from your forehead.
Dive in.
7 Major Obstacles to Remote Hiring and How to Remove Them
Look at the most common virtual hiring challenges and use the suggested hacks to recruit new employees painlessly on the web.
Outdated tech in HR systems
The current recruitment trends prove that HR is shifting towards technology-driven hiring. Still, there are some issues left.
In the UK, for example, 41% of HR directors cited the modernisation of HR systems and data analytics as the biggest challenges for recruitment.
Solution:
You might need to shake up your remote hiring process with more advanced digital solutions and consider different types of HR tools:
Recruiting chatbot
Video interview software
Onboarding platform, etc.
Jaguar Land Rover, for example, teamed up with Gorillaz to recruit the top talent in electronics and software engineering using a mixed-reality application. Candidates solve code-breaking puzzles via the Alternate Reality Game (ARG) format.

In such a way, Jaguar tests candidates' skills and tracks the results to choose the best ones.
Snowballing resumes from unqualified applicants
Hiring the right people online is tough when you have an avalanche of applications from those who aren't even close to satisfying the job requirements.
78% of candidates admit they would apply for a job even if they don't meet all the qualifications. That's why companies face many resumes, struggle to assess skills online (soft skills in particular) and hire the best-fit candidate.
Solution:
If you want to evaluate candidates more effectively, Linda Shaffer, Chief People Operations Officer at Checkr:
"When multiple candidates are being evaluated, pre-employment tests and questionnaires provide a standardised basis for comparison. Besides competency-based questions, you might need to give non-typical tasks and brain teasers during a call or video interview. By implementing these assessment methods, HR professionals can effectively manage the high volume of resumes from unqualified applicants, ensuring that only the most qualified candidates progress through the hiring process."
You may opt for customisable questionnaire templates to create the types of questions you need.
Besides, there are numerous recruitment test types for you to consider:
Personality test
Behavioural assessment
Logical and verbal reasoning test
Scenario-based testing
Situational judgement test
Collaborative work assessment, etc.
Poorly optimised job ads
In the digital era of recruitment, you can't go too far without properly optimising your job advertisements. Otherwise, they get lost in a huge mass of other ads, drowning without even being noticed.
Solution:
Jim Pendergast, Senior Vice President at altLINE Sobanco, explains how to create compelling job ads that convert:
"First of all, a job advert should clearly 'speak' to your job seekers with a proper tone and language. Being precise and specific about responsibilities and qualifications for a particular role is also crucial. Another key to a successful job advertisement is a list of employee benefits.
Finally, you should pick relevant keywords for your job description."
When posting jobs on LinkedIn, altLINE Sobanco follows these very rules. In the latest job ad, for example, the company used keywords like account manager, account managers, account management, operations, financial services, etc.
There are also such employee benefits as medical insurance, disability insurance, and a 401(k) retirement plan mentioned in the Featured Benefits section.
With GoHire, you may create a branded job advert, optimise it in accordance with your needs, and post it to over 15 job boards in a single click.
Interview scheduling
Most probably, every hiring manager feels this pain in remote recruitment, especially when clashing time zones.
Scheduling interviews can indeed be a tricky task for a recruiter. However, it's an easily solvable problem.
Solution:
A three-word answer: interview scheduling automation.
51% of recruiters already use interview scheduling tools, and 26% think about starting. If you're one of the latter, you may try GoHire's automated scheduling software with a self-scheduling feature for candidates to select their preferred time.
Failing to showcase the company culture
Without visiting the office, it's hard for candidates to get the look and feel of the place and the staff working there.
As interviews are majorly conducted through the screen or over the phone, HR managers fail to highlight their workplace culture. Often, it's just a dry values-and-culture talk, which doesn't affect the interviewee.
Solution:
One of the best ways to tackle this challenge in virtual hiring is to let people better familiarise themselves with your company culture distantly.
How can you do that?
"You need to shout out about your work environment and organisational culture on all digital channels," recommends Anthony Martin, Founder and CEO of Choice Mutual.
"That's how you can attract relevant job seekers who match your team perfectly. Don't be afraid to share your company's behind-the-scenes and insides on social media. People love sincerity and honesty, as it helps them see who you are as an employer.
In addition, use your Careers page to reveal your brand identity and make the right first impression."
ChoiceMutual created a highly-attractive Careers page to reflect the employer brand and encourage the best insurance agents to apply.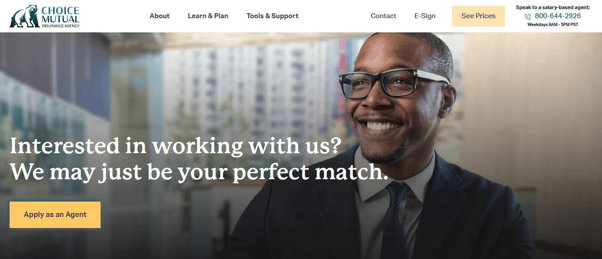 Tap into social media to make your employer brand more attractive to applicants. Just like Erie Insurance Group does. The company has a dedicated channel on YouTube: Careers at Erie Insurance. Here, they publish such videos as A Day in the Life of Erie Underwriters or The Erie Intern Experience.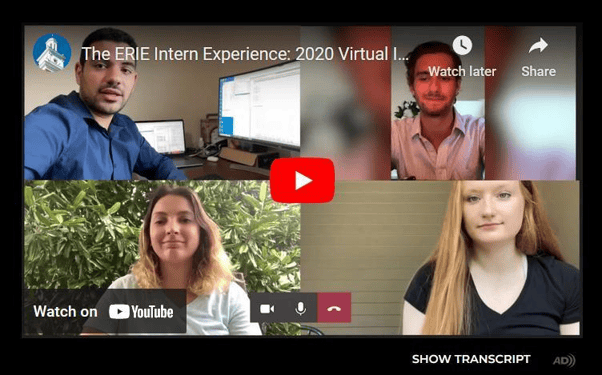 Some employers, like Datadog and Accenture, offer 360-degree videos that allow candidates to virtually look around the space and get the first impression about an organisation.
At Instacart, HR managers send each candidate a digital brochure about the company and use their office photos as backgrounds during video calls.
So, let's sum it up.
Here's how you can showcase your organisational culture:
Social networks (TikTok, LinkedIn, Twitter, Facebook, and others)
Virtual tours
Digital brochures
Video backgrounds
Low candidate engagement
When you hire online and in high volumes, you can easily lose track of your candidates, leaving them frustrated, isolated, and disengaged.
Slow feedback from hiring managers is the biggest frustration in the recruitment process for 52% of job seekers, while poor communication – for 44% of them. 57% of candidates say it takes too long after the interview to hear back.
Solution:
"Clear and fast communication is the key to successful virtual hiring," believes Ryan Hammill, Co-Founder and Executive Director of the Ancient Language Institute.
"You should also clearly explain the hiring criteria and the qualification metrics: how you test candidates' skills and assess the results.
Another smart move for an HR manager who hires remotely is to go social. Use the power of social media platforms to stay engaged with candidates in a remote world. Why not hold Q&A sessions via Facebook Messenger or any other convenient platform?
Finally, try to optimise and shorten your online recruitment procedure as much as possible with automation tools," he highlights.
You can improve candidate experience using an ATS or a recruitment CRM tool to shorten feedback loops and engage with candidates 24/7.
Remote onboarding
According to the hiring statistics, 76% of HR leaders believe that onboarding practices are underutilised at their companies.
Solution:
"An effective remote onboarding process should start with pre-boarding – a smooth transition from hiring to onboarding," explains Jerry Han, CMO at PrizeRebel.
"It can have a big impact on setting the foundation of a meaningful relationship with your newest employees.
Aiming at such a cohesive experience, you should make new hires feel connected to the company, before they have even stepped through the door (virtually or otherwise)," he says.
Jerry Han shares a remote onboarding checklist:
Stay in touch with a new hire during the period between your last interview and the start date
Explain in detail what one should expect on the first working day
Assign a buddy or mentor
Send a welcome email
Celebrate a new hire on social networks
Provide ongoing training, regular feedback, and support
At Zapier, for example, managers personalise onboarding journeys and ramp up unique plans for new employees by plotting out the first 90 days.
To smooth out remote onboarding, you can send welcome gifts to newly hired workers like Soluto or Lalamove do.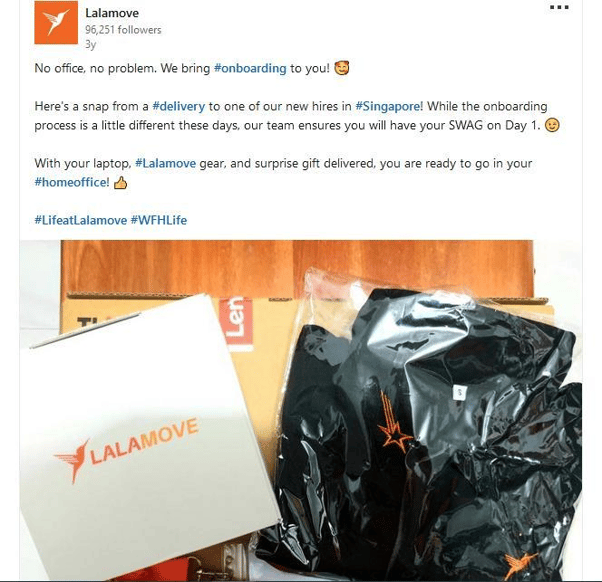 Hire Top Talent Remotely With GoHire.io
The shift to remote recruiting has brought many challenges for employers.
This digital HR trend is here to stay. So, you should adopt the best virtual hiring practices and leverage technology to navigate the process better.
Get everything under one roof with GoHire. It's an all-in-one recruitment management platform and a no-hustle solution for small businesses.
Start hiring now and turn candidates into employees in one click.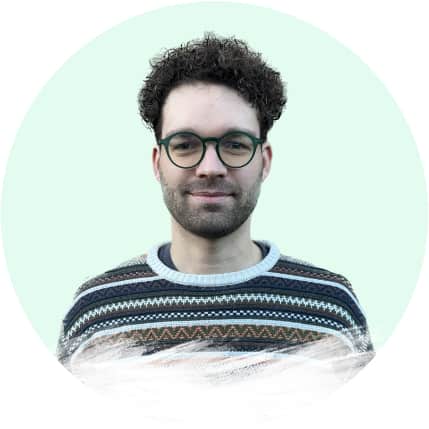 By Chris Smith
8 Jun 2023 · 5 min read
Founder of GoHire, dedicated to simplifying hiring for SMBs across the globe. Passionate about tech, SaaS, business, and recruitment innovations. Always up for a chat about the latest in our field. Let's connect!